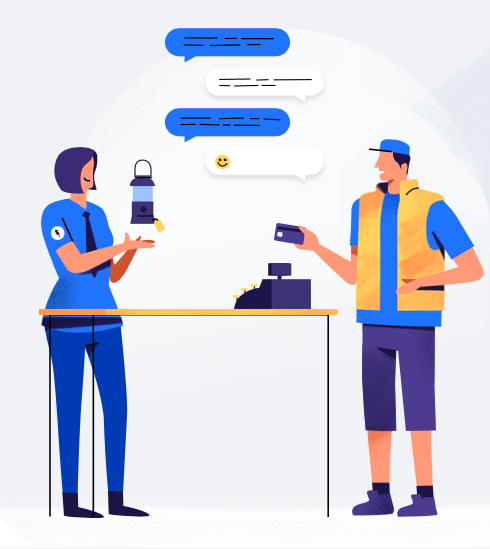 01 Apr

What is a chatbot and what is it for? All you need to know

What is a chatbot and what is it for? All you need to know What is a chatbot and what is it for? All you need to know
Lately it is becoming a trend that large and small companies have a chatbot on their web pages in order to provide better customer service.
In reality, chatbots have many more functions and benefits than what can be perceived with the naked eye, suffice it to say that they are an integral tool for digital marketing.
With an online chatbot on your website, you can say goodbye to traditional customer service methods while reducing the burden on the department in charge of this area.
According to studies, 8 out of 10 sales are not completed due to the lack of product information and, generally, the customer does not have patience or suffers from pain to wait to be attended by a call or an email.
A chatbot for companies is the ideal solution wherever you look at it. Think that your potential or existing clients will solve all their doubts in less than two minutes. This is a fact that will not only increase your sales but also create a sense of self-sufficiency in customers that makes them feel good. At the same time, create a commitment to your brand by showing an interest in customer service.
A chatbot is much more than an automatic tool to answer predetermined questions, it is an investment that in a short time can pay off with a minimum of effort.
What is a Chatbot
A chatbot is a tool that you place on your website with the function of providing
information to potential customers through a live or scheduled dialogue.
At the beginning it can be programmed with the most common questions and answers, and later it will be able to cover almost all the needs thanks to the algorithms of machine learning. And do not worry if there are difficult clients who prefer to talk to one person, one of the The bot's functions are also to communicate with the customer service department if necessary.
Chatbots work as a small chat that varies according to the needs that the user may have.
What is a chatbot for?
The difference between closing a sale or not may depend on the information the customer has about the product. Having a chatbot means that users will be able to get this information when they want it without the need to wait for delayed responses.

Owning artificial intelligence software, designed solely to make life easier for your customers and employees is definitely a wise decision. The benefits it gives for its functions are seen almost instantly, some of them are:
1. Saving money and space
With a Spanish chatbot you can forget about depending on a call center department or a customer service department that is active 24 hours a day. The bot will respond in real time and its maintenance is relatively easy, especially when you are not constantly adding new products or services.
2. Generate a greater number of conversions
Because they guide the user to purchase the product, chatbots work very well as a marketing strategy. They record and process customer information and can also advise them when they have questions about the product or service.
All these data are recorded in order to improve advertising and the number of conversions.
In addition, a potential client reading in the advertisement "we have a chatbot" or "we have 24-hour service" can convince them to click and end up on your landing page.
3. Clarify doubts and save time for consumers
A worker can answer a question one by one, a chatbot can answer more than a thousand clients at the same time, so that the client will not have to wait a long time to clarify their doubts. Also, the vast majority of questions tend to be the same and this makes the job of the customer service staff tedious.
In a matter of minutes, and regardless of the time, the customer can be convinced to purchase your products.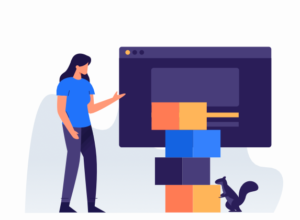 How chatbots work
Simulating a natural conversation is quite complex and is something the development team excels at when looking for a subtle way to communicate artificially. An online chatbot works with many principles of natural language:
1. Natural Language Processing (NLP)
Its function is to divide the input of words and sentences supplied by the user. Translate and understand the meaning of the text thanks to a series of techniques similar to the default dictionary of the Smartphone: they convert everything to lowercase and are responsible for correcting the spelling errors of the most common words. What becomes a determining factor is the way the user expresses himself.
2. Natural Language Compression (CLN)
It is the principle focused on helping the chatbot to understand what the client wants to say, works with lexicons, common topics and synonyms. They use various algorithms and rules in order to create the ideal response for the bot's dialogue and seek the user's comfort.
3. Generation of Natural Language (GNL)
This is the section that makes sure the user thinks that he is talking to a real person. Although it works with previously written responses, it is intended that the conversation flows through natural language.
The bot will have all the pre-programmed data and responses from similar conversations available to it to help create the response.
A. Types of chatbots
As time goes by, the PLN and CLN improve and companies are highly benefited. There are two types of chatbots, you can choose one depending on the needs of your company.
1. Simple chatbot
It has a slightly less developed software and works with commands and keywords to respond. They are for companies with a very limited product catalog, such as companies selling shoes, travel tickets or clothing.
2. Smart Chatbot
They require a more complex programming, to have the understanding of concepts and to be able to analyze the questions of the clients. It is for long conversations or for more complex questions and has more human dialogues.
Elements of a chatbot
Here are some elements of a chatbot so that you know exactly how they are constituted and how to use them:
● Buttons: When you click on any part of your domain, it is activated and the responses vary. Having these interactive buttons generates sympathy for browsers and facilitates decision-making when purchasing your products and services.
● Start button: This helps those who think this bot is annoying, or those who do require help and don't know where to turn. By pressing the button, the bot is made available to the user.
● Predesigned greetings: Here enter the cards with information (links, images or texts). They are adjusted to the size of the screen and have the characteristic of being presented as a help window.
● Quick responses: They appear as a direct help, depending on the sector in which the user is with respect to the page. When is selected
one is because a common question is displayed. They are easy to discard to avoid discomfort with the user.
● Smart answers: These are more complex and predetermined questions, selected by the user. They save a lot of time if the user does not know how to ask the question.
A chatbot for companies is the best way to save yourself a lot of headaches for all the solutions you occupy. You can even put a touch on the personalized responses and even a name to the bot to make it more friendly.
It is an investment that, beyond being a luxury, brings benefits for all the departments of your company.
A very versatile and excellent option is Crisp, which offers not only a fairly advanced chatbot system but many online customer service functionalities that facilitate communication with potential customers and help you convert them into paid customers. Check it out!