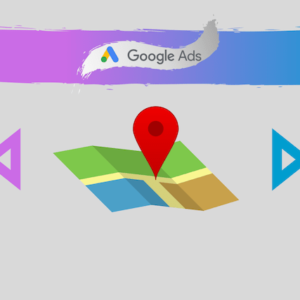 28 Feb

Local Campaigns Google Ads

Google Ads Local Campaigns are specially designed for all those local businesses and businesses that have a physical store, providing them with greater visibility on different platforms such as Google Search, Google Maps, YouTube and the Display section.
ADVANTAGES OF LOCAL GOOGLE ADS CAMPAIGNS
With the new local Google Ads campaigns you will be able to impact users in real time who are close to your location, at the same time they are looking for a business like yours or where to buy certain products.
The main advantages they have are:
Reach the right people: Reach potential consumers, both new and existing
At the perfect time: when they search near your physical store and by the user's purchase intention
With the right message: you can customize the message you want to convey as well as the offers or discounts you have in store.
And on the right platform: you have extensive coverage throughout the Google Display network, as well as on YouTube, Google Maps and Google Search.
Local campaigns are ideal for increasing visits to the physical store, promoting temporary offers and discounts, as well as promoting click & collect and showing the availability of products as well as store hours to potential users with purchase intention.
LOCAL CAMPAIGNS WITH LOCAL INVENTORY
Within Google Ads local campaigns we can use a local inventory, where we can show our store inventory, giving priority to those product categories that are best-selling or where we are more competitive. But for this, we must first upload a data feed of local products to Google Merchant Center, complying with the technical specifications of Google Merchant for this type of data feed.
REQUIREMENTS FOR LOCAL GOOGLE ADS CAMPAIGNS
Before you begin, you need to know that there are 2 fundamental requirements before you can create local Google Ads campaigns:
Have a Google My Business account
Have a video on Youtube
Without either of these two resources we will not be able to create our local campaigns.
Once we have these two resources we will need to:
Link Google My Business account with Google Ads account
Activate location and call extensions
Before we get into Google Ads local campaigns, it is very important that you have a Google My Business account linked to Google Ads and that this My Business account is as optimized as possible, as this will greatly affect the performance of your local campaign of Google Ads.
If you don't know how to do it or you're going to create your Google My Business account, I'll leave you a link with all the steps you need to take to create your My Business file and optimize it as much as possible.
RECOMMENDATIONS FOR LOCAL GOOGLE ADS CAMPAIGNS
Description recommendations: from Quality Score we always recommend using as many descriptions, titles and creatives as possible. Since this will not only improve the relevance of the ads, but it will also allow us to impact different users with the most appropriate message for each situation.
For local Google Ads campaigns, it is very convenient to give the user reasons to visit our physical store, where offers and promotions have a great impact.
Titles: Maximum of 5 with a limit of 30 characters per title
Descriptions: Maximum of 5 with a limit of 60 characters per description
Image recommendations: It is very important that the images are well worked and easy to see. In addition, they must comply with the necessary measures to upload them to Google Ads.
As for the creativity of the image, it is totally free, but it is recommended that, being local campaigns, both the interior of the store and the exterior be shown, in this way the user will be able to recognize where the store is located or where it is located. recognizable element that catches their attention. Remember that it is always important to maintain cleanliness and order in the images.
Along with this, you can also add some images of the products that the user can find in the physical store. This type of image should be as attractive as possible precisely to arouse that desire on the part of the user.
——
Likewise, if you have a promotion or some type of discount, it would be interesting to adapt a banner to these two image sizes, since it is very attractive for the user to be able to visit your store and take advantage of an offer.
*Remember that this type of ads will be displayed mainly on mobile, so if you add a lot of text to the image it will not be readable in many of the formats. Likewise, if the image is not clear, or has too many elements, it will not look good in the different formats.
Local Google Ads campaigns support up to 20 images in square and rectangular format, in png or jpg.
For local campaigns, each photo to be uploaded would be required to be adapted to two sizes in 1.91:1 and 1:1 format (rectangular and square).
For example:
– The 1.91:1 rectangular format can have a size of 1920x1005px
– The 1:1 square format with a size of 1080x1080px
All this, without exceeding the weight of each image, which must be a maximum of 150 KB.
Logo Recommendations: It is recommended to use very bright colors or add a colored background to the logo. Logos with bright colors have been shown to increase the CTR of ads by up to 30%.
Up to a maximum of 5 logos are allowed and must be in a 1:1 square format of at least 116x116px. It should be remembered that the logo will be displayed in a circular space, so it is convenient that once it is displayed it is not cut off.
Video Recommendations: As I mentioned at the beginning, one of the fundamental requirements to be able to finish creating your Google Ads Local campaign is to have a video uploaded to YouTube.
For this reason, the optimal thing would be to have at least one video of the premises or the physical store, or of the products presented in an attractive way, adding offers and promotions with a clear and fast message, between 20-30 seconds long.
The ideal in these cases is to have several videos, with different messages in each of them so that they alternate and obtain better performance.
Video for local campaigns will be in TrueView in-stream format. Which allows the user to skip the video after 5 seconds of viewing, if they are not interested.
Calls to action: With calls to action you will help users understand how they should interact with your business. Always inviting the user to visit us or to discover our store and products, although this part may seem simple, it has a great impact within the ads.
You can use a maximum of 5 calls to action that will alternate, with a limit of 11 characters per call to action.
LOCAL GOOGLE ADS CAMPAIGNS CONVERSIONS
Regarding the measurement of local Google Ads campaigns, only Clicks on Call and Driving Directions will be available as conversion actions.
In addition, as the campaign collects data, it will incorporate different conversion actions that may be interesting to know the different interactions of users with our ad.
——
Once the Google Ads local campaign has collected enough data, Store Visits conversions will be added, which has great value for the customer and shows more clearly the enormous impact that Google Ads local campaigns have.
If you want more information about the different types of Google Ads campaign or you need the help of one of our managers, do not hesitate to contact us or visit us at Quality Score