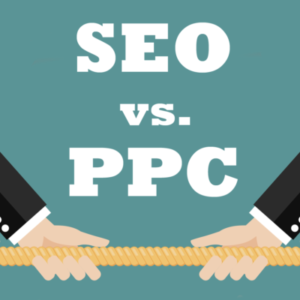 17 Mar

Combine SEO and PPC
Combine SEO and PPC
Engines and their search partners are still the biggest drivers of online traffic. Due to this fact, it is not surprising that many businesses are beginning to understand the importance of SEO for their businesses and wonder: how to combine SEO and PPC?
However, greater online competition means, in turn, that it is increasingly difficult to be in front of your ideal audience.
But you should not worry, from Quality Score Agency we tell you that there are different ways to build a solid online identity and get notoriety. These tactics generally fall into two options: search engine optimization (SEO) and pay-per-click (PPC) campaigns.
Both have a common goal: increase your online visibility and generate more leads. However, both require a completely different methodology and will give you different results.
So how do you determine which method is the most appropriate to improve your online presence?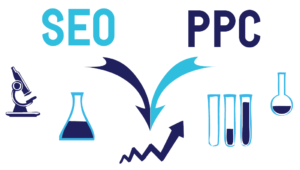 Difference Between SEO and PPC
To understand how SEO and PPC can work hand in hand, you first need to understand the differences between these two digital marketing options.
Keep the following in mind:
Achieve different goals
When we talk about SEO, the first thing we have in mind are keywords and organic ranking. As some SEO experts from New York point out: "70% of users on the search network click on unpaid sites, instead of advertisements."
Even when these are the basics of your online presence, SEO really goes beyond that. When we plan and implement actions strategically, SEO helps us develop an identity as a brand and build trust with our audiences.
However, SEO doesn't deliver great results overnight. This requires taking a series of small and constant steps to achieve a strong image as a brand. These steps generally include:
Segment your target audiences and create an ideal "buyer persona" to understand different aspects such as: their demographic information, preferences, problems, fears and needs.
Use SEO tools to perform a relevant keyword search and align them, with optimization, by user intent.
Create a friendly and functional website that adapts to different devices, to meet the needs of your visitors.
Produce and promote personalized content that engages and educates your audiences through relevant landing pages or landing pages.
Performing optimizations within the site.
Building and obtaining high-quality links from well-known sources in your niche.
Improve the user experience at every step of the shopping journey.
Carry out continuous audits of your online presence, to identify problems you may have and solve them quickly.
This is when PPC comes in.
The idea behind this is simple: when a user searches for something on the web, they use terms that activate the keywords previously established in your web page or ads, and in this way it is possible that your ad will be shown in the first results of the search page or SERPs.
The biggest benefit of PPC is that it produces immediate results. Simply put, once your PPC campaign has been approved, your ad will be shown to millions of users who are making relevant searches for your product or service.
This is especially important for marketers who want to improve their website traffic or sell quickly.
PPC is also very important for companies because it helps promote important or limited-time offers such as: launches, live events, new services, among others.
Finally, paid ads rank highly on Google and get 41% of clicks. For you, this can mean an increase in your CTR and attract more qualified audiences to your site.
Increase Traffic vs Increase Conversions
One difference between SEO and PPC is that organic search is generally more popular with users searching online, because organic results are perceived as more reliable and genuine. This is why, it is no surprise that more than 80% of online users focus only on organic search results.
However, getting people to click on your link is only half the job. The other half is inspiring them to take action on your site.
And this is when paid search makes an appearance again. The results show that users who click on a paid ad are 50% more determined to take an action than those who come through organic search.
Now we ask ourselves, why? Google Ads offers sophisticated targeting options, this allows you to give the opportunity to show your ads to relevant audiences. Adjusting the target of your audience by age, gender, location, income, education or marital status.
In this way, you will obtain "leads" or more qualified users, to convert them into possible sales or specific actions on our website.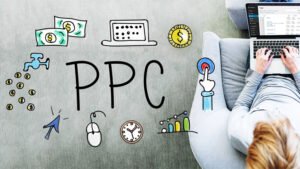 Remember the Pareto Principle, which can be applied in sales and marketing. And according to this, we have that 80% of your profits will come from only 20% of your leads.
The biggest difference between SEO and PPC is their cost. Although, the exact cost of your organic and paid campaigns depends largely on different factors, such as hiring freelancers or obtaining the services of an agency, among others.
For SEO, one of the most common misunderstandings among marketers is that these practices are free. This is not really true.
Sure, your traffic is free, but to get your brand or company notoriety, you need to hire the right people to come up with your strategy and invest in a bunch of tools, which can cost you a few dollars.
Although there are quite a few variations in prices, the results show that the majority of businesses in the US invest less than $ 5,000 in SEO. Only 15% of businesses allocate an amount greater than € 10,000 for organic search campaigns.
The price of PPC is even higher, since you are paying for each click on your ad. According to recent statistics, the average CPC (cost per click) in Google Ads is around € 2, while the most expensive keywords can cost more than € 50 per click.
You should also know that the success of your paid ads doesn't just depend on your budget. Google Ad Rank also considers your Quality Score and CPC bids when it shows your ad.
What advertisers often forget is that they can combine SEO and PPC performance data to increase their overall performance. Here are some tips you can take today to align your SEO AND PPC strategies.
Ensures a consistent brand experience
The biggest goal of any robust digital marketing campaign is to ensure the best experience across multiple channels.
As in SEO and PPC the target audiences are in different stages of the purchase funnel, both can work together ensuring a user experience that is tailored in all aspects, regardless of when and where customers clicked on your site.
Obtain customer information and ensure personalized experiences
One of the most prominent benefits of knowing how to combine SEO and PPC is having different points of view on the performance of your content and campaigns.
Data such as the bounce rate, conversion rate, traffic, leads and viralization, collected from SEO campaigns, can help you have a better overview of how to optimize your PPC campaigns, and vice versa.
In this way, the creative team behind your content will be able to guarantee more focused content to your audiences, while PPC strategies can create more personalized campaigns that will attract more relevant clicks and qualified leads.
Get a better understanding of your keywords and optimize your content strategy
Google sends "unverified" keywords to Google Analytics, making it extremely difficult for SEO to pick up more qualified keywords. And this is where Google Ads can help, with its "search terms" reports, which will help you monitor and identify the best performance on keywords in phrase.
On the other hand, PPC offers you the great Remarketing option, which allows you to promote your exclusive content and increase its online visibility.
When we create PPC campaigns, you need to constantly test and see different types of approaches. This means making different copies of your ads and comparing them to see which ones perform the best.
In addition, this is a good way to understand what type of content suits your audience the most and use them in your SEO content creation strategies to increase their performance.
Without SEO, PPC can't work
No matter how great your ads are, if your landing page does not guarantee the same value and pleases your audience, users will leave without converting.
A functional landing page with SEO friendly URLs, credible content, and optimized tags is another test of how to combine SEO and PPC to achieve results.
Advances
The landscape in digital marketing has changed dramatically in recent years.
In the past, getting noticed on the search network meant optimizing your site for Google, Bing, or Yahoo! Today, each platform with search functions can be seen as a unique search engine. These include social networks, YouTube, Google Play Store, Amazon, among others.
Moreover, each of these platforms can be improved with the help of SEO. Digital marketing channels cannot be viewed separately anymore. In view of the fact that they are constantly interacting with each other.
The same applies for SEO and PPC, we already know that they offer different results.
SEO is a long-term investment.
PPC is more immediate.
SEO increase
Establish trust and loyalty in your brand.
PPC gives you more online exposure and more conversions.
These differences are a compelling reason why these two channels can complement each other, helping you. In this way, by knowing how to combine SEO and PPC you can increase the return on your advertising investment (ROI) on multiple levels.