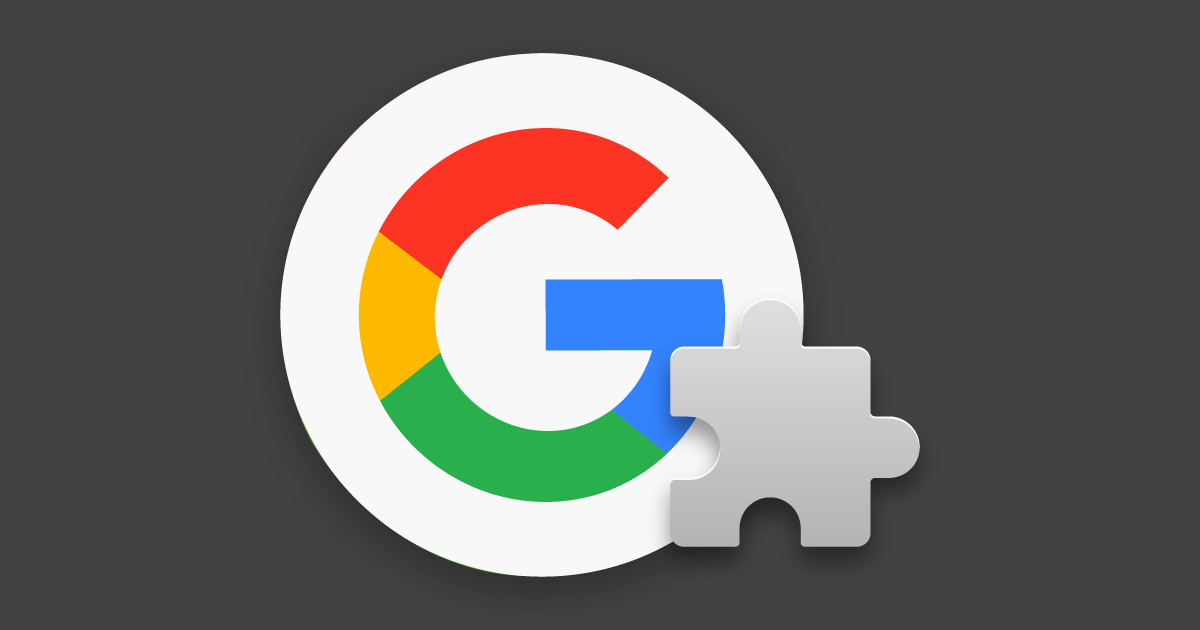 29 Mar

5 Google Chrome extensions for your Ecommerce

5 Useful Google Chrome Extensions for your Ecommerce
5 Google Chrome extensions for your Ecommerce
All those who start their adventure in electronic commerce will know the difficulty that is experienced when facing the current competitive environment. Years ago the Ecommerce sector became a red ocean, so any online tool that can provide us with a little help when it comes to optimizing our website or comparing us with competitors to try to beat them, is welcome. Below are 5 Google Chrome extensions recommended for your Ecommerce that can lend a hand in your analysis.

1. Wappalyzer
It is a quite complete chrome extension. It shows us data on the technical aspects of the construction and design of web pages and the analytical tools they use.

The possibility of easily obtaining the data of the CMS used, visual constructor, widgets, plugins, etc; It gives us the possibility of getting closer and closer to that competition that we previously saw from afar, but from which we can now draw inspiration.

Let's not forget that by implementing adequate utilities and optimizing key aspects of our Ecommerce we can always reach more users and fight for a larger market share.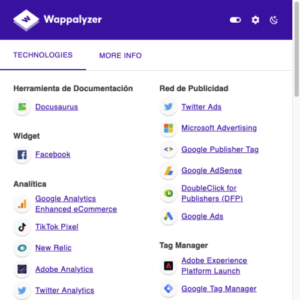 5 Google Chrome extensions for your Ecommerce 5 Google Chrome extensions for your Ecommerce
2. Similar web
It is an extension aimed at web analytics of the traffic we receive. In its free version we can extract very useful data such as a graph of visits over time, bounce rate or bounce rate, page views per user session, duration of the session, monthly visits received, geographical segmentation of our traffic and the digital source of this.
The latter may be the one that for many can be more beneficial. Knowing if our traffic comes from our strategies on social networks, ads or organic search, can be high quality information for our Ecommerce if we use it correctly.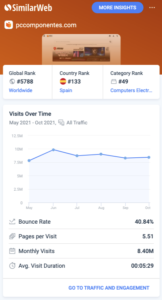 5 Google Chrome extensions for your Ecommerce 5 Google Chrome extensions for your Ecommerce
3.Commerce Inspector
It is inevitable that when talking about Ecommerce, the famous Shopify ends up being mentioned. Its ease of use for the construction of online stores and the subsequent technical service they provide, has made it position itself as a leader in the construction of online stores.
The Chrome extension that we refer to in this section focuses directly on this niche. It offers high-value data extracted from websites built on Shopify, such as the best-selling products throughout its history, news or arrivals, and conversions and monthly income. We could think that the most important information that it extracts from us is that of which are the best-selling products, but we must bear in mind that on many occasions these products are already part of this same category on the home page in many online stores, so the concrete utility so to speak, it would lose a bit of value.
Due to the above, there is other information that we see more interesting and it is the direct link that allows us to have the Facebook ad library. The possibility of having working examples of ads at a click, while browsing the web, can help us extract important data on what target audience our competition is targeting, how it does so and how it reflects it. on your website, so that the ultimate user experience that comes from paid traffic is consistent and satisfying.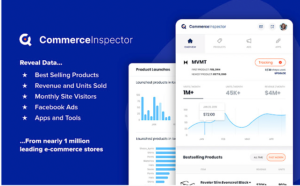 4. Keywordssurfer
What it offers is ease and speed when it comes to showing us the data. This Google Chrome extension shows us directly on the Google results page the monthly visits of each domain, the estimated monthly volume of the search that we have carried out and the estimated CPC for Google ads campaigns.
A very interesting utility that it also offers us is the history of the volume of searches or trend chart and the difficulties of SEO positioning, both on-page and off-page.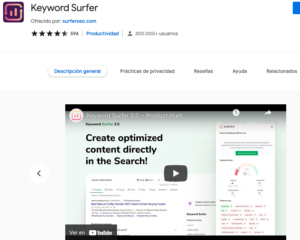 5. Seokquake
This extension can be of great help if you want to focus on the SEO optimization of your Ecommerce. The attraction of organic traffic is, in many cases, something essential for the proper functioning of an online store and its long-term maintenance. For this reason, we must know who we want to target, and how potential customers search for our products, in order to be able to orient ourselves 100% towards the possibility of showing us in the first results.
The utility it offers us is that of a complete SEO audit, in addition to giving us the possibility of extracting reports and comparing addresses or URLs.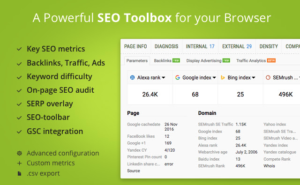 We hope you like it, leave us your comment.
We salute you from Quality Score