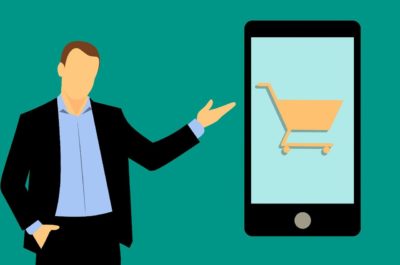 07 Feb

What is Prestashop and what is it for

Electronic commerce is one of the fastest growing sectors in our country. There are more and more online stores. In this sense, Prestashop is one of the leading platforms for the creation of ecommerce . Today we are going to know a little more about this tool to get the most juice possible.
Breaking down Prestashop
Prestashop is a CMS specially designed for the creation and management of online stores. It is a free platform aimed at small and large companies. Its appearance in 2007 only revolutionized the world of ecommerce . With the passage of time, more and more businesses were added to this fever. Today, there are more than 250,000 online stores created from Prestashop.
This is a free software, open source and with more than 310 features that continue to expand day by day. Its operation is quite simple. This is one of the keys to his great success.
Prestashop is a very complete tool with which you can:
Manage a large catalog of products. It doesn't matter if your online store has ten or a thousand items. The administration interface will allow you to create an inventory of products that you can update in a very simple way.
View products and propose different options to your customers, such as comparing items, creating gift lists, bookmarking, customer reviews, etc.
Manage your online store from the same place. Prestashop users highlight the intuitive design of the platform. This makes it a perfect tool to personalize images, create contact forms, show the best selling products, indicate the available payment methods, etc.
Optimize the page for search engines. With this CMS you can make sure that your store is correctly positioned on the Internet. Prestashop has the option of inserting permanent links, product descriptions, reducing the loading time of the articles, complying with the W3C standards …
Achieve higher conversion rates through a purchase completion page. Entrepreneurs can configure different options to facilitate the sale of their products. The most prominent are the renewal of an order in just one click, the creation of predefined order messages, the ability of Prestashop for suggestive sales, the inclusion of an Ajax basket, etc.
Establish the conditions of the shipments. Not all online businesses work with the same shipping policy. In this sense, this software is capable of modifying all the data that you believe necessary in relation to this point. As, for example, establish carriers by zones, shipping discounts, package tracking, the possibility of not charging for transportation costs, billing by weight, etc.
Set the payment rules for the products. As the owner of your online store you can define the payment terms for your customers. All this, in an easy and fast way.
These are just some of the most prominent features of Prestashop, but not the only ones. Its breadth of features is even greater and for this reason it is considered as one of the best online platforms for ecommerce .
Requirements to install Prestashop
The use of this CMS requires a series of important conditions for its correct installation. It is important that you know that Prestashop can be installed locally on your computer before you upload it to an Internet domain. This gives you the guarantee of being able to configure everything to your liking before making it public.
To work locally with Prestashop you need:
1.  Mac, Windows or Linux operating system.
2. Service packages such as Wamp or Xampp. Or failing to have Apache 1.3 or 2.x, Nginx or Microsoft IIS web servers configured on the PC.
3. PHP 5.1 word processor or higher.
4. Have the MySQL 5.0 or higher base.
Once you decide to upload your online store to the network you should go to the folder of your website and access the Prestashop installation wizard. PrestaShop Download is the software of this downloadable CMS with which you will have access to its open source. You can create, design and host your online store yourself.
Prestashop and marketing
It should be noted that this online platform also has marketing modules specially designed to increase the sales of your e-commerce. These modules can be installed or uninstalled very easily. These are some of the most important to improve the user experience and convert more customer visits:
1.- Newsletter and statistics module
Personalize your newsletter and then send it by mail to your audience. Choose between different templates and colors and adapt your image to the company. This tool will attract new audiences to your ecommerce , as well as help you build customer loyalty. Improve your email marketing campaigns and analyze the statistics that will be displayed on the desktop.
2.- Zoom Plus product image
With this tool customers can see and analyze better what they are going to buy. Consumers have become increasingly demanding in this regard. Therefore, with this module you will improve your shopping experience, as well as your confidence in you as a business.
3.- Synchronization module with WordPress
Thanks to him you can join the blog of your online store to ecommerce . In this way, your company's products will be linked to content of interest to the customer. A way to add value to your commercial activity. At the same time, you will save time in answering questions about certain items in your store. With this information almost all the doubts of your clients will disappear immediately.
4.- SEO Manager module
Generate the meta tags of your site online easily and in one click. An important step to position your store naturally in different search engines. With this module it will be much easier for users to find you.
A free online platform and ready to be installed. How about?